Revealed: the real identities behind Britain's secret property deals

Latest part of investigation into offshore firms comes as government promises to investigate sham directors

Credit: Guardian By: David Leigh, Harold Frayman and James Ball Dated: 26-11-2012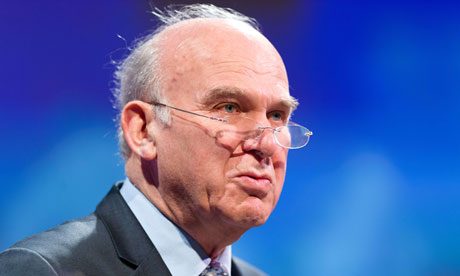 The real identities behind British
property
deals previously cloaked in secrecy are revealed in the latest part of a major investigation into offshore firms, which prompted the government on Monday to promise that it would investigate any abuses revealed involving sham nominee directors.
Previously secret owners are identified in a sample of almost 60 UK homes and offices, ranging from multimillion-pound commercial premises in the heart of
London
to a small hotel in Southend, Essex.
They typify the 100,000 such purchasers who have set up offshore companies, largely registered in the
British Virgin Islands
(BVI), since 1999. The owners of BVI entities use them to hide their dealings in UK property and to take advantage of
tax
loopholes.
New disclosures about property ownership follow a pledge by
Vince Cable
, the business secretary, that his department would look at evidence of sham directors putting their names to thousands of anonymous offshore companies.
"We are not complacent or naive. We recognise there are individuals who will seek to abuse or evade," he said. "We will investigate fully any specific allegations and ensure appropriate action is taken … If we identify a need for further action as a result of that review, we will not be afraid to take it."
Cable was responding to a worldwide investigation into offshore abuses by the Guardian,
the BBC's Panorama
programme and the US-based non-profit group, the
International Consortium of Investigative Journalism
.
It is not illegal in Britain to use offshore companies to buy property or to exploit tax loopholes. Capital gains tax, inheritance tax or stamp duty on property purchases can often be avoided by offshore owners. The tax breaks open to offshore buyers have attracted a flood of foreign property money into Britain, particularly into central London. This has forced up the capital's house prices in defiance of the recession, often to levels that are unaffordable for ordinary British residents. According to the estate agent Knight Frank, the price of prime residential property in London has increased by 49% since March 2009 – five times more than the UK as a whole
.
But, until now, the full scale of this invasion has been hidden by the anonymity conferred on the owners of BVI companies. Britain's land registry controversially allows offshore property owners to keep their true identities secret, despite its official status as a public record.
Owners identified by the Guardian on Monday include:
• Peter Vastardis, who used legal loopholes to sell a London flat to a Latvian businessman without paying stamp duty;
• Raheem Brennerman, a 29-year-old of Nigerian extraction, who borrowed £118m from the Royal Bank of Scotland;
• A Hertfordshire businessman, Lawrie Alderman, whose BVI entity bought London office premises;
• Sir Sam Jonah, former president of Ashanti Goldfields in Ghana, who bought a luxury flat near Regents Park
• Bruce Rockowitz, billionaire head of a Hong Kong garment firm, who used a Cook Island trust as well as a BVI company
• Bobby Wahi, who said he was a United Nations "goodwill ambassador" and acquired 42 properties around Skegness, Lincolnshire before going bust;
• Andreas Stavrinides, who owns care homes and the Skylark Hotel in Southend;
• Yoram Yossifoff, an Israeli lawyer who has acquired more than £1bn of UK property for himself and clients;
• A Rotherham builder, Keith Wilson, who set up two BVI companies to carry out a barn conversion.
The Land Registry's chief executive, Malcolm Dawson, said: "Our register records the legal owner of property, both residential and commercial, whether that is an individual or a company and regardless of whether that company has been registered in the UK or not."
He said the Land Registry was to look into "our practice for capturing price paid" but had no evidence that it was being deliberately concealed
Source:
http://www.guardian.co.uk/uk/2012/nov/26/indentities-behind-secret-property-deals
Paulina Opoku-Gyimah says: Its important to note that successful entrepreneur, Sir Sam Jonah, former president of Ashanti Goldfields in Ghana, who bought a luxury flat near Regents Park didn't do anything -illegal, merely -if this is the truth, -used a loophole, used by many businesses to avoid paying certain taxes… Plainly, its not illegal to own a property in a company's name… -whether its morally decent or not is another question!!!!