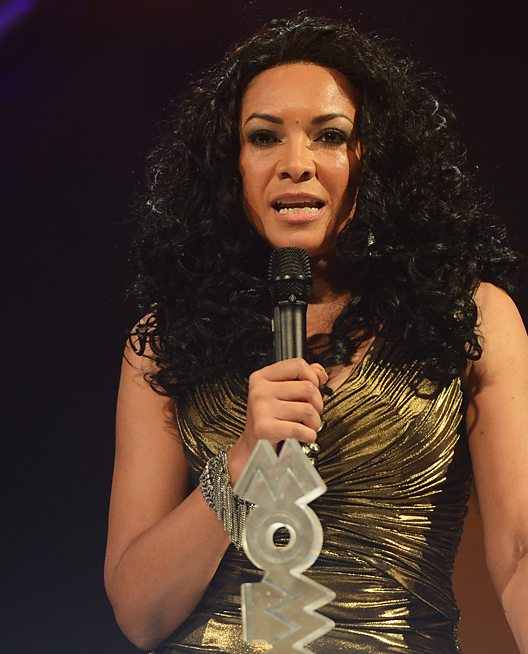 Paulina Opoku-Gyimah says: I wouldn't have known anything about 'BBC Radio 4's Woman's Hour power list' if it wasn't for the fuss made by certain sisters up-in-arms about what they claim was unfair "and couldn't quite believe" that Ghana Rising fave, Kanya King- the CEO and founder of the MOBO Awards was the only black woman on said list!!!
The 'sisters' argued that the list was biased, that they were sick and tired of these society lists, and that the likes of campaigner and writer Doreen D. Lawrence and Baroness Scotland et al were missing from said list ---And whilst I agree about the aforementioned exceptional ladies…and feel that these two phenomenal women should have most definitely been included on the list, ---I was thinking ……..why should it always be one or the other!!

---Why not argue for the inclusion of all types of 'influential' black women…. What's wrong with the likes of entrepreneur and all-out glamorous socialite Kanya King and the likes of Doreen D. Lawrence and Baroness Scotland all being celebrated by BBC Radio 4's 'Woman's Hour?? Maybe Kanya King is not 'black' or 'political' enough –whatever that means??
Plus the 'sisters' failed to notice that said list also celebrates Jamaican-born British lawyer, businesswoman and broadcaster Heather Rabbatts CBE, presently a Non-executive director of the Football Association and a number of women of colour including: founder and director of Kids Company Camila Batmanghelidjh and founder and chair of the Asian Women of Achievement Awards Pinky Lilani….
I don't know…its 2013 and I'm getting tired of the anger, why don't these sisters write their own list?? I don't know….maybe Heather Rabbatts CBE doesn't look 'black' enough and the others…. Well maybe they don't really matter[????]
More Info
The Queen, Home Secretary Theresa May and Santander bank boss Ana Botin have been declared the UK's top three most powerful women in a BBC survey.
A panel of judges compiled a list of the country's 100 most influential females for Radio 4's Woman's Hour.
Further down were author JK Rowling at seventh and Scottish Deputy First Minister Nicola Sturgeon at 20th.
One judge, journalist Eve Pollard, said the list highlighted the sectors where women were still under-represented.
The Queen's granddaughter-in-law, the Duchess of Cambridge, did not make the list but the judges noted her potential to do so.
Ms Pollard said: "Most women on our list were judged to have power because they had reached a place where they have control - of policy, of direction, of influence, of staff.
"The panel, a democratic group, also felt that we should include some women who have what we describe as soft power - not hire and fire or innovative financial decisions but the ability to transform the way we think about ourselves.