How to Successfully Launch your Move Back to Ghana
Six steps to ensure a

successful

move to Ghana
At
the Making the Move One day workshop you will gain essential information on how to prepare and plan for your move to Ghana. Effective planning is your key to a beneficial outcome and this workshop is focused on making sure you have the tools and knowledge to do it!
Do you want to learn about the realities of living and working in Ghana?

Are you looking for information and advice on areas such as opening a bank account, shipping, accommodation?

Are you concerned about financial planning for your move?

Have you been thinking about your citizenship status and how this might be affected be your relocation?

Would you like to receive guidance on how to build networks to assist in creating links before you move?
The answers to these questions and more you didn't know you needed to ask will be found at this workshop. This is not a theory based event the information you will receive is practical and tested by people who have made the move and shared their experiences with Silk Solutions.
This event would be suited to:
-

-
People moving to Ghana for a period of time over 3 months
-

-
People relocating to Ghana
-

-
Employees moving to Ghana
-

-
Family members of employees based in Ghana
-

-
People planning to relocate to Ghana in the future
This workshop will be of assistance to those planning to move to other countries as the learning is transferable.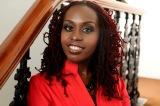 Elvina Quaison has worked in African countries for over 12 years in this time she has been a researcher, trainer, event organiser and project manager. Her experience has been in the private sector and working with NGOs. Elvina has been able to create a platform to assist people plan effectively and prepare realistically for their futures or extended periods living in a new environment.
Our guest speaker retrained to work in logistics and with no practical experience moved to Ghana where she worked her way up to Logistics Manager for an International drinks company within 1 year.
Our speaker will share her experience of moving to Ghana from the UK, finding a job and the intricacies of being a manager in an emerging market. She will give insights into the cultural dynamics of living, working and adjusting to a new life in a new country.
Date: Saturday 16th March 2013
Location: University of Westminster,
The Pavillion, 115 New Cavendish Street, London, W1W 6UW
And as a special bonus, when you attend
the workshop you will receive a FREE Silk Solutions Making the Move: Ghana Planning Workbook.
If you purchase your MTM: Ghana ticket with your MTM: Investment ticket (worth £30) you can get the two for £95 before 8th February 2013. These events compliment each other. Come to the Investment event to see what areas you can be investing in to create a financial resource when you make your move to Ghana. Click here for more information
http://mtminvest.eventbrite.co.uk
See comments from previous attendees:
'A good speaker and knowledgable about her subject' Participant 2012
'Very honest & balanced view about moving to Ghana. The pros and cons was useful.' Participant 2012
'Very informative and instructive, fantastic' Participant 2012
Source:
http://mtmghana2.eventbrite.co.uk/